Protégez votre vie privée et la sécurité des données (le convertisseur en ligne a besoin de télécharger votre fichier).

Convertissez les fichiers PDFs par lot (en BATCH).

Sélectionnez rapidement la source: il suffit de glisser-déposer vos fichiers.

AUCUN téléchargement requis: stockez le résultat directement en local sur votre PC.

Convertisseur pratique: fonctionne à tout moment, même lorsque le réseau est défaillant.

Supporte une Interface de ligne de commande (CLI): améliorer la productivité si vous êtes bon en programmation.

Prise en charge du menu contextuel au niveau du système.

Frais de licence raisonnables et abordables, et profitez d'une assistance technique gratuite à vie.

Interface intuitive, pratique et compacte, authentique et familière PDF RED.

100% PROPRE: PAS de Pub, PAS de package, PAS de virus, PAS de spyware, juste le MEILLEUR.
PDF to Texte
est utilisé pour convertir rapidement des documents PDF en fichiers texte brut par lots. Il fonctionne sans Adobe Acrobat ou Adobe Reader, et possède une
interface de ligne de commande (CLI)
, une interface conviviale, de petite taille avec une capacité de conversion rapide et précise.
Il conserve le texte, le format et la disposition d'origine (autant que possible) dans les fichiers texte de sortie.
En outre, PDF to Text prend en charge sans autorisation, la conversion des fichiers PDF qui ont certaines restrictions, telles que "Copie de contenu", "Enregistrement en tant que texte".
Si vous souhaitez que votre système de gestion de documents prenne en charge la recherche PDF ou que vous souhaitiez extraire le texte à partir de fichiers PDF, cela peut être utile.
| | | | | |
| --- | --- | --- | --- | --- |
| JPML (US) | Vega Imaging Informatics, LLC (US) | Kickit (US) | Telemedico srl (IT) | August Faller GmbH & Co. KG (DE) |
| Espy Case Solutions, LLC (US) | Landguth Heimtiernahrung GmbH (DE) | On line snc di P. Fulco e M. Lombardo (IT) | Online Consulting, Inc. (US) | Lemeztechnika Kft. (HU) |
| e-NAILMAX LLC (US) | Business Report Card (US) | Datascan (US) | DataBase Solutions Inc. (US) | Gateway Psychology Ltd (GB) |
| Moser Media+Informatik GmbH (DE) | Certified AC Services (US) | Citizens State Bank. (US) | Innocap (CA) | Advise Technologies (US) |
| Boston Scientific Corporation (US) | L.g.p. Doene B.V. (NL) | LinetSystem (US) | 4 You Media Ltd (GB) | Broussard Financial Consulting Group (US) |
| MacLeod Leather and Crafts (US) | Head Start Solutions Limited (NZ) | Falkstenen AB Moi Fioktelepe (HU) | Carey's Computer Creations (sm) (US) | |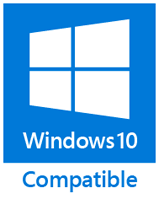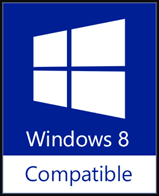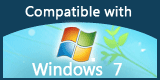 1. Partage Facile
Il suffit de cliquer sur la droite sur les boutons associés à Facebook, Twitter, Google+, etc. partager


2. Partage manuel
Vous pouvez également le partager manuellement en utilisant le texte suivant dans votre e-mail ou à d'autres endroits.

Objet: Recommandez le logiciel - PDF to Texte: Convertissez le PDF en fichiers texte brut par lots (de la part de «votre nom ici»)

Contenu:
Salut,

J'utilise PDF to Text, pour convertir rapidement des documents PDF en fichiers texte par lots. Il fonctionne sans Adobe Acrobat ou Adobe Reader, et a une interface conviviale, de petite taille, avec une capacité de conversion précise et rapide.

Vous devriez faire le test!

Page officielle: https://www.pdf-helper.com/pdf-to-text/
Téléchargement direct: https://www.pdf-helper.com/files/pdf-to-text.zip

amazingly fast

Installed on Windows 7 machine. Registered fine with no problems. Tested on a multi-page text only pdf. Was amazingly fast and opened in notepad. I often have need of portions of articles for research. Nice little program.
---
Par wyndham @ 22/Feb/2020
Accurate and fast converter
Accurate and fast converter. Appreciate this software, thank you very much.
---
Par David Roper @ 12/Oct/2019
actually works well
This PDF converter is one that actually works well. The box to drop PDF files into is easy to use, too. The default destination for the changed TXT files is exactly where you had the PDF files. You can also change the destination easily if desired. There is no reason NOT to get this GEM for your tool box. It simply WORKS. Finally we have one to use.
---
Par nameshaker @ 12/Sep/2018
Interesting software
Interesting software, thanks!
---
Par gerrymar @ 29/Nov/2017
This is a great little program and does what it claims.
This is a great little program and does what it claims. Editing in text is now simple and from this stage conversion to your favour format is endless. This is a keeper.
---
nice app
Installed and registered without problems on a Win 10 Pro 64-bit system. A small interface opens, you can choose several languages, add a PDF and change this. In a single column, text does what it claims, it does what it claims also in a multi column text. A small utility for a quick PDF to TXT conversion in simple PDF structures, a useful little helper.
---
Par fatherted @ 21/Jun/2015
Great another converter
Great another converter, just what I needed to add to my collection.
---
Par Paulo Neto (BR) @ 15/Feb/2014
That's great!
I found in your PDF to TXT program something that others have not. A faithful conversion of a PDF file For example I have a file with two columns of text (journal type), and the conversion he kept the two columns. That's great!
---
Par ILoveFreeSoftware.com @ 27/Sep/2013
neat and clean PDF converter
Overall, this PDF to Text Converter offers a simple and easy way to allow editing of text through a text editor. It also supports PDF files which have restrictions on them such as 'Content Copying' and 'Saving as Text' which are not allowed. It is a neat and clean PDF converter that provides basic, yet excellent functionality and ease of use
---
Par Softpedia.com @ 26/Jul/2012
Convert multiple PDF files to plain text format with the aid of batch processing operations offered by this handy piece of software
PDF to Text is a small software application whose purpose is to help you convert PDF files to plain text file format using batch processing operations. User-friendly layout The tool implements an intuitive behavior, so even less experienced users can easily discover and tweak its functions. Files can be added in the working environment using the built-in browse button or drag-and-drop support. What's more, you can view information about each PDF, such as file path, size, and status, remove the selected items from the lists, and clear the entire workspace with just one click. Conversion options PDF to Text gives you the possibility to save the converted items to the source folder or specify a user-defined saving directory. It is important to mention that the program is not able to process password-protected PDF files. Additionally, the application asks you if you want to check out the output directory at the end of the task. It provides support for batch operations, which means you can process multiple files at the same time. Performance Since it doesn't require much computer knowledge to set up the dedicated parameters, you can learn to master the process in no time. During our testing we have noticed that PDF to Text carries out a task quickly and provides very good output results. It doesn't eat up a lot of CPU and memory, so the overall performance of the computer is not hampered. Bottom line All things considered, PDF to Text offers a straightforward software solution and comes bundled with basic features for helping you convert PDF files to plain text file format using batch processing operations.
---
Par BitsDuJour.com @ 09/Nov/2011
Convert PDF Documents to Plain Text Files
The PDF format is great for communicating documents but sometimes you just need to work with the text. Copying and pasting sometimes works, and sometimes produces a load of gibberish. The best way to get your hands on the text of a PDF file is by using today's discount software promotion, PDF to Text! PDF to Text lets you change a PDF document to plain text file, with support for the conversion of multiple files in batch. With PDF to Text, you'll be able to get at the core text, which you can then use in other applications. Plus, you'll be pleased to know that, for multiple-page PDF files, one conversion will turn all of those pages into a single plain text file, so there's no need to change each page individually. There's even support for command line interface input. You'll find that PDF to Text is an invaluable tool for working with PDF files that have restrictions on "Save as Text" and content copying. Just load up the PDF, hit a button, and then go on your way with the text that you need!
---